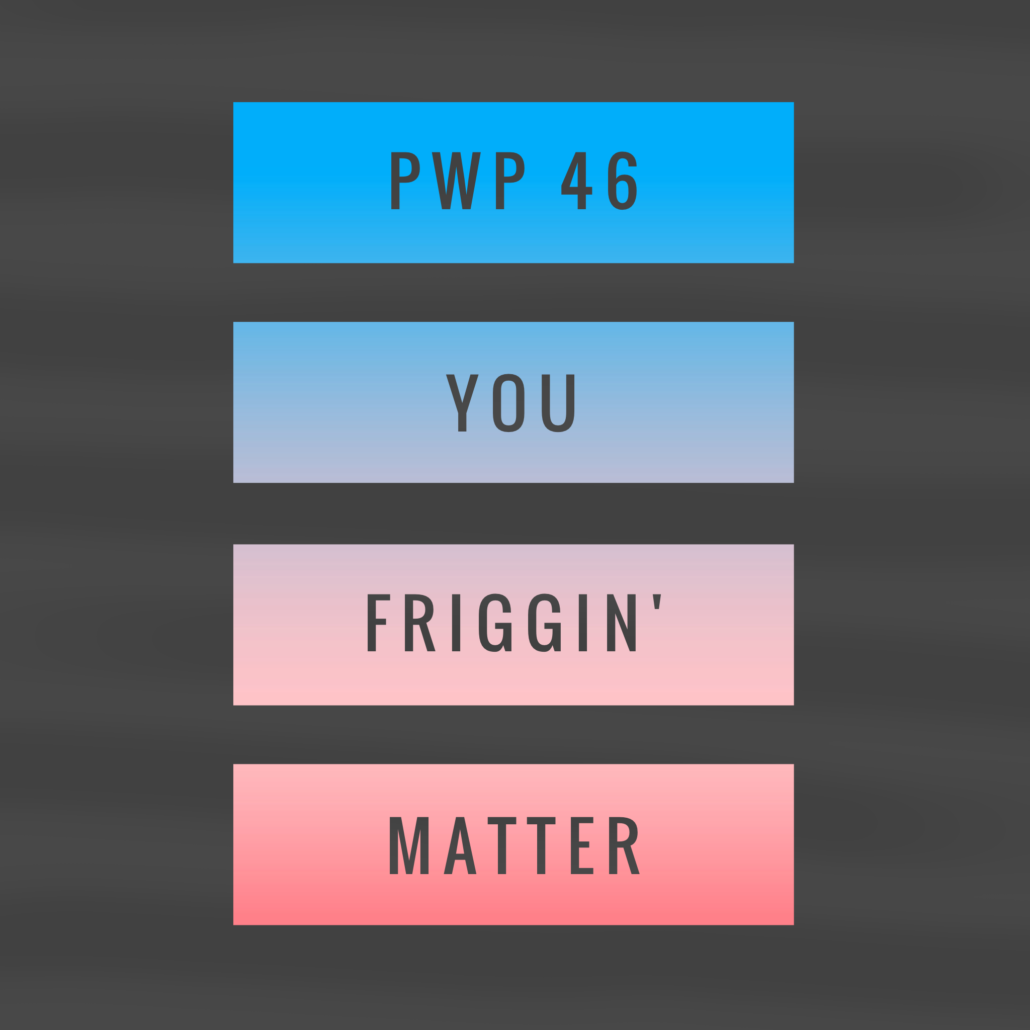 Have you noticed that I haven't been talking about parenting specifically as much lately?
I think I may have figured out why.
How long has it been since you have tried to define yourself without using any of the roles you play in other people's lives (i.e. mom, husband, son, employee, etc…)?
It's not that I don't think these roles are a valuable part of my life, but they get enough air time.
What about you?  Just YOU.  What do you like, fear, hope, want, need?
Because you know what?  Who you are and what you need matters.
On today's episode I disclose:
What Mr. B asked me that made me laugh but that then kept me up all night
What my pediatrician's office calls me and what I wish they would call me instead
Why I haven't been talking about parenting as much in these last few episodes
What I want to go back in time and tell myself
An activity I use to figure out what the heck I want and need
and a (slightly morbid) point on why I feel it's important for me to define myself without using any labels like mom, dad, brother, sister, spouse
Links mentioned today:
Pat Flynn's book Will it Fly
The Airport Test Activity & Poster Set
Be sure to join our private Facebook group if you want to see our dog Yoshi or more behind the scenes.  It's free to join and you can lurk if you want.
Or sign-up on the form to the right to get our free weekly(ish) newsletter.
You can always reach out to me with any questions: info@parentswho.com (The emails go straight to me)
Podcast: Play in new window | Download
http://www.parentswho.com/wp-content/uploads/2017/06/design-7.png
2048
2048
sarah wehkamp
http://www.parentswho.com/wp-content/uploads/2014/06/Parents-Who-Teardrops1.jpg
sarah wehkamp
2017-06-12 14:36:30
2017-06-12 14:46:26
PWP 46 | Parents Who Are Special Dangit!