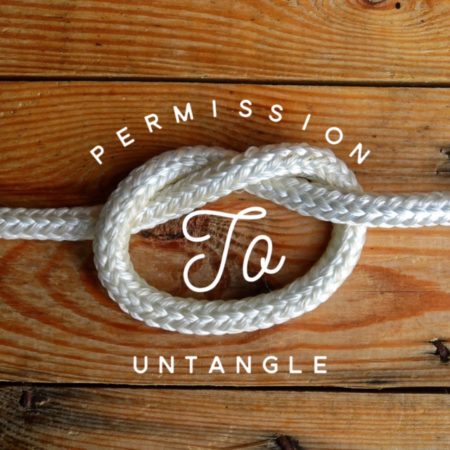 Permission to Untangle
$4.99
If you have ever yelled when you didn't want to and then thought "I can't do this anymore!"
Or listened to your child tell you a story about what they drew and all you can think is "I need a vacation."
But, at the same time you wouldn't change a damn thing and you love those friggin kids unconditionally…then I have news for you:
You can struggle with parenthood, the guilt, the stress, the worry the non-stop responsibility but also love your children and keep them safe from all those totally valid struggles.
Trust me.
It's counselor approved.
This was where things turned around for me.
This guide is your first step in moving from feeling exhausted, stressed, overwhelmed, guilty and angry to confident, joyful, rested and calm.
(It is recommended that you listen to The Parents Who Podcast Episode 51 before beginning the work in the guidebook.)
*a portion of all sales goes to The Hope Effect, an organization committed to changing how the world cares for orphans
(If the guide doesn't work for you, I'll give you your money back.  No questions asked.)